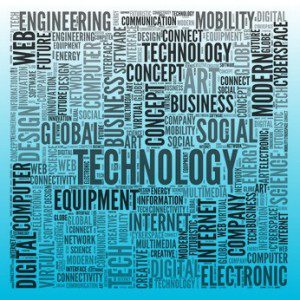 If you've been saddled with the task of repricing your company's business phone and internet services, here are some terms you should know. 
QoS – If you're considering Voice over IP, make sure your provider is offering Quality of Service (QoS).  QoS assures quality voice communication.  It's accomplished by keeping certain measurements in check that can be detrimental to voice communication.
Class of Service – Think of the internet as a group of roads.  Trucks and cars are data traffic.  Emergency vehicles are voice and video transmission.  Class of Service is the mechanism that gives voice and video (emergency vehicles) priority over other traffic.  The benefit of giving emergency vehicles priority is obvious.  The benefit of Class of Service is quality voice and video transmission.
SIP – SIP is the latest voice communication.  SIP trunks are dynamic call paths over the internet.  The S in SIP stands for Session.  That's what makes SIP different.  Instead of establishing a static voice circuit, which remains in place whether it's in use or not, when a SIP call is terminated, the bandwidth it required is freed up for other uses.
Unified Communications – Every form of communication unified at your desktop.  Instant Messaging, voice communication, Video Conferencing, Unified Messaging, screen sharing…  Here are a few examples: You're on a conference call with a customer and a coworker can Instant Message you answers to the customer's questions.  Coworkers can video conference and at the same time, share their desktops while collaborating on a project.
Demarc – Demarc is short for Demarcation Point.  It's separates the phone company's network from your internal wiring.  The phone company usually charges an extra fee if work is required on the business's side of a demarc.  Businesses can utilize a phone vendor's services when work is required on the wiring on their side of the demarc, as an alternative to the phone company.
MPOE – MPOE stands for Minimum Point of Entry and is synonymous with demarc.
UPS – Uninterrupted Power Supply.  Acts as a temporary power source for computer servers and phone systems, should there be an interruption of power.
POTS – Plain Old Telephone Service.  Analog phone lines.  Business phone lines used for voice, faxes, alarms and elevators.
PBX – Private Branch Exchange or business phone system.  Components include Microcontroller, Interconnecting wires, Control Cards, UPS and phone sets.  PBXs provide many of the same phone features that the phone company provides, including Voicemail, Conference Calling and Call Transfer.
Local Loop – The Local Loop is also referred to as Local Access, or the Last Mile.  It's the portion of network that connects a business to the phone or cable company's local point of presence.
Another way is to let CarrierBid shop your services for you.  The professionals at CarrierBid are all highly trained telecom consultants.  They'll sift through all the available carriers and technologies and find you the best solution and price possible.  Best of all, there is no fee for our service; ultimately we're compensated by the carrier of your choice.