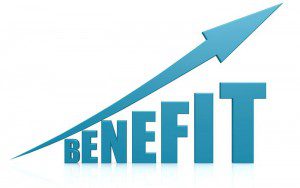 Reduce costs – Telecom consultants can save your company money in a number of ways. They can help you secure the best pricing when you're shopping for new services or shopping your existing services. They can also conduct bill audits on your businesses land lines, internet access or wireless services. Your business doesn't need to be out of contract to benefit from the services a telecom consultant has to offer. Many times consultants can identify superfluous services that can be removed or reduced without penalty.
Save time – Comparison-shopping can be time consuming. Contacting all the various providers and working through the quoting process can be exhausting. Typically, the business people saddled with the task have more immediate job responsibilities. Many times, those people will limit their company's choices simply because they don't have the time to meet with representatives from all the possible phone and internet service providers. Telecom consultants can complete all the work for you; make one contact and get back to your day-to-day responsibilities.
Expand your options – If you ask someone what options his or her company would have for business phone and internet service, that person will most likely answer with the names of the local phone and cable companies and maybe a wireless provider. But there are many others. I helped two customers resolve the issues they were experiencing with the local cable company's hosted VoIP service. The company I recommended is not well known; it doesn't advertise, in fact, the only people that would know about the provider are telecom consultants and agents.
Avoid trouble – I've been a phone and cable company employee. I also worked for a few of their competitors. Those companies always had one product or service that was a disaster waiting to happen. It would be something outside of the company's core competency, some service they were offering for the first time or a market they wanted to break into. The early purchasers would be "test" customers. The providers would offer heavy incentives to their sales force to get them to sell the services. Some sales people would take the bait and what would usually follow would be a disaster that included downed services and worse. Telecom consultants work for their clients, not the providers. They to determine the best solutions and steer their clients away from problematic products and services. They won't sell a service they're unsure of because they don't want problems. Problems lead to cancellations and cancellations mean lost revenue. Telecom agents and consultants earn their commissions over time, not upfront like direct reps. If a service is terminated, so is the agent's commission.
If you would like to experience the benefits of working with an experienced telecom consultant, contact CarrierBid today or complete the web form on the right side of this page.