CarrierBid can help you determine what type of business phone system is the best fit for your organization.
CarrierBid offers both premise based and hosted business phone systems. We'll help you determine which type of system is more appropriate for your business and then provide multiple pricing examples.
All Hosted VoIP is not created equal! Many businesses have found this out the hard way. Let CarrierBid guide you through the voice over IP jungle.
CarrierBid offers:
Cisco
Mitel
Polycom
Avaya
ESI
IPitomy
ShoreTel
And many others
Pricing for a new business phone system can range from a two to tens of thousands of dollars. Choosing the wrong system could cripple a business. CarrierBid can help you make the correct decision.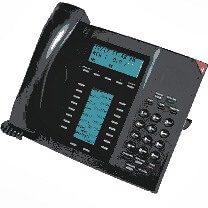 CarrierBid provides:
Voice Messaging
Find Me, Follow Me
Web Portal System Management
Conference Bridges
Auto Attendants
Interactive Voice Response
Automatic Call Distribution
Voice Mail to Email
CarrierBid will determine which type of system will work best with your current phone and internet services. We can also replace your current phone and internet with services that will work m0re seamlessly with your phone equipment. On occasion, we can locate monthly savings by repricing your existing phone and internet services that will help you pay for your new phone equipment.
If your company is unhappy with it's current phone equipment, contact CarrierBid today or complete the web form on the right side of this page.