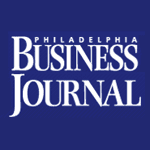 CarrierBid cofounder, John Gelhard's article, 8 Telecom Secrets and What They Mean to Your Business was published in the May 2nd edition of the online version of the Philadelphia Business Journal.
Learn the secrets behind Third Party Billing, Auto Renews, purchasing an Internet T1, telecom "resellers", Voice over IP, Account Manager compensation, telecom billing and so called stream lined contracts.
If you would like someone on your side, to help you deal with telecom carriers, internet service providers and telephone and computer equipment companies, contact CarrierBid today or complete the form on the right side of this page.