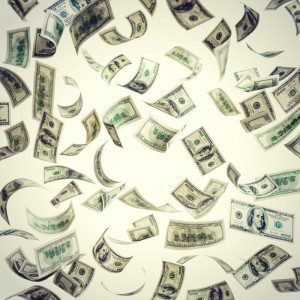 CarrierBid is offering an industry first – a one-time payment to clients to offset the expense of migrating their business phone lines to a POTS aggregator.  
Multi location companies typically have a number of business phone lines (POTS) lines (business phone lines) at each of their locations.  If a company's territory spans a number of states, it's probably dealing with a number of carriers, like AT&T, Verizon and CenturyLink.  The result is a bunch of bills from a number of providers; managing the bills and the inventory of phone lines could require a good deal of manpower.  Without attention, third party billing and other charges could mount up.
This is something I call the POTS problem.  The POTS problem is the high cost and time spent managing a relatively low cost service.
POTS aggregators help multi location companies solve the business phone line problem.    
POTS aggregators have resale agreements with the majority of the local exchange carriers (phone companies) servicing various portions of the country.  They can help multi location companies solve the POTS problem by providing one bill and a single point of contact for customer service.
CarrierBid works with all the major business phone line bill aggregators and consolidators operating in the U.S.  CarrierBid provides one-stop-shop, secures the lowest possible pricing and helps manage the migration process.  Multi location companies wont need to meet with multiple sales reps and then deal with all the follow-up email and phone calls.
CarrierBid has worked through the POTS consolidation process with a number of organizations.  Our professionals are aware of the possible complications and how to avoid them.
Now CarrierBid is sweetening the POTS.  
CarrierBid is offering multi location companies a credit that will help them with the potential expense of transitioning their POTS inventory to a consolidator.  The credit will equal 50% of the organization's monthly reoccurring cost (MRC) with their chosen aggregator, after 12 months time.  For example, a company that bills $30,000 a month with a POTS aggregator will receive a one-time payout of $15,000.  The credit will be paid out twelve months into the POTS consolidator's 36-month agreement, as long as the company works through CarrierBid to procure the service.*
This credit is just one more reason to work through CarrierBid for business phone line bill consolidation.
* Other terms and conditions apply.
For more information regarding CarrierBid's POTS consolidation package, please complete the form on the right side of this page.