CenturyLink announced that the Savvis Alliances Master agent program will merge with the their Channel Alliance program in the second quarter of 2012.   
"During the past year, we have focused on how to harmonize our business customer channel programs.  We are now ready to build an organizational structure that will provide a seamless, partner-driven sales experience for the company's business solutions. 
We look forward to the many benefits of the expanded CenturyLink Channel Alliance.  Our unified management and resources will dramatically strengthen the sales opportunities for our Alliance Members and allow us to accelerate our channel's contributions to CenturyLink's growth.  This is a very positive step for the CenturyLink Channel Alliance, our business partners and most important, our customers."  
-Blake Wetzel, Vice President of Century Channel Alliance
CenturyLink is the only major incumbent carrier with a true agent program; Verizon and AT&T restrict access to most of their larger accounts.  CenturyLink not only maintains an agent program but also offers Channel Integration.  With CenturyLink an agent can partner with one of their direct representatives and work together to service a customer.  The customer receives direct representation and the value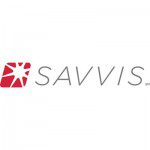 adds that a telecom agency can offer.
Soon CenturyLink business partners will be able to offer Savvis's full suite of Dedicated and Managed Hosting solutions, including Software as a Service, Business Continuity Planning, Enterprise Content Management and Proximity Hosting.
This will allow CenturyLink Business Partners, their agents and sub agents to offer end-to-end, seamless hosting and network solutions.  Instead of turning to one provider for network access, another for equipment and a third for hosting and backup services, businesses can receive one seamless, fully integrated solution.
Savvis and CenturyLink make a powerful team and now that the agent programs have been merged, customers can experience all the added services telecom consultants offer and unified solutions.
If you would like to receive more information regarding CenturyLink – Savvis solutions or CarrierBid telecom consulting, please complete the form on the right side of this page.