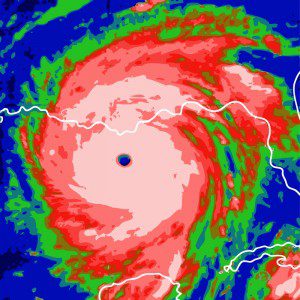 I live in the Northeast and it's been raining for what seems like forever.  The Schuylkill River, just down the way from me, has swollen to dangerous levels and looks more like white water rapids than its usual tranquil self.  The main drag in my town has been completely flooded two times in the last two weeks.  Some of the businesses on the south side of main drag were flooded and remain closed. The other day, there was brightness in the sky and it took me a few minutes to realize it was the sun.
Surrounding companies on the ball – that had redundant voice and data connections, back up power, routing equipment and sand bags – were feeling good about those investments.  Still, even if those companies didn't experience any down time, they might not have received all the calls that they should have.
Companies in industries like emergency agencies, alarm system and insurance companies need to consider both sides of a call to practice complete disaster recovery.  Even companies that aren't considered essential should want to receive all their customer's calls.  Wouldn't rained in individuals be more likely to shop online and place phone orders?
How is it possible to practice disaster recovery on both sides of a call and why are so many companies unprepared?
Here are some possible reasons:
Businesses don't know or understand toll free disaster recovery.  It took me a while to understand that the toll free disaster recovery was on the caller side, not the company's.  Many businesses probably don't know that disaster recovery on the caller's end is available and assume that their carrier has taken the steps necessary to keep their networks up and functional.
Their consultants don't know or understand it.  Consultants tend to sell only what they understand.  If no one is selling the service, no one is buying it.
The carriers don't bring it up.  Carriers would never introduce the idea because it could lead to lost business.  The whole point of the service is to have redundant carriers to handle traffic.  Carriers don't want to lose paying traffic, ever.
The end-user thinks it is too complicated.  It's hard to grasp the principal of toll free disaster recovery, so implementing the service could be seen as complicated and time consuming.
The end-user thinks it's too expensive.  Disaster recovery always seems expensive, because you're paying for something you hope you'll never use, but disaster recovery on the caller's end is much less expensive than disaster recovery in general.
Think about an emergency service or insurance company.  Would their clients call in when there's a hurricane or outage in the provider's region?  No.  They only call when the hurricane or outage is at their end.  If a provider has spent thousands of dollars to make sure there is disaster recovery at their location, that's great, but what if the outage is at caller's end?  That's where toll free disaster recovery is needed and that's when only a toll free RespOrg can help.
Businesses, even those not providing essential services, need to look beyond their own facilities and network.
From Aelea Christofferson, President of ATL Communications, a leading Toll Free RespOrg:
"It is getting the business to understand that there is disaster recovery beyond their location.  In Hurricane Katrina we worked with the State of Louisiana.  Their offices were not damaged in the hurricane, but they needed to route calls from the New Orleans area.  We find that once a business understands that and how easy and inexpensive it is to do, they generally want it."
If you would like to receive more information on different disaster recovery and preparation, on both ends of a call, including toll free RespOrg, please complete the form on the linked page.