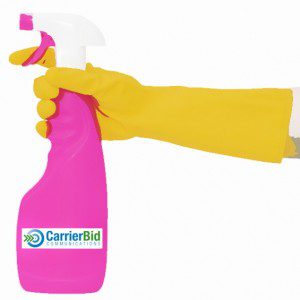 Remove Wire Maintenance Plans: 
Wire Maintenance covers your inside wiring – the wiring on your side of the point of demarcation. Phone and cable company reps do a good job instilling fear if you question the necessity of their Wire Maintenance or Protection plans. But not much can go wrong with the wiring nestled inside the walls of your business and if you own a business phone system, a phone or cable company tech won't touch it.
Wire Maintenance costs between $5 and $10 per month, per line. If you have five phone lines and are paying $7 per line for maintenance, that's $35 a month. A phone company tech trip charge is about $100. The first hour repair fees run between $75 and $100. The most you would stand to lose is $200 to $300. Would you pay $35 a month to insure against the loss of $300?
Eliminate All Third Party Billing Charges:
Local phone companies, like AT&T, Verizon and CenturyLink, operate as billing agents for third party organizations. Sometimes this can be a good thing, like when they're collecting donations for a cause like Hurricane Sandy relief. Most of the time however, the charges are the result of cramming. According to the FCC, cramming is the practice of placing unauthorized, misleading or deceptive charges on your telephone bill.
Unless you're reviewing your bill closely every month, you might be missing these charges. The longer they exist, the harder they are to remove and be credited for.
Eliminate Long Distance Bundles: 
Thanks to Voice over IP, the cost of long distance has dropped considerably. You shouldn't be paying more than 3 cents per minute for domestic long distance. If you're paying for a bundle of long distance minutes, review your bills to see if you're actually using the minutes you're paying for. The reason businesses purchased long distance bundles was because it was a way to buy down rates. But if unbundled rates are as low as bundled, it makes more sense to do away with the bundle.
Remove Unneeded Services:
Eliminate Call Waiting, Anonymous Call Rejection, Last Call Return on business phone lines. Cancel frill internet services like web hosting, antivirus, vanity email addresses and any other service you're not using or are receiving from another provider.
Bundle:
Bundle the phone features you do use in phone line feature packages. Make sure you're receiving long distance service from the same company that's providing your phone service – otherwise you end up paying for duplicate taxes and surcharges. Bundle your phone and internet services.
Once a company has acquired one of your services, it becomes more profitable for them to add additional services and their prices reflect that.
Reprice Your Phone Lines:
Increased competition in the telecom industry has resulted in lower priced phone service. But if you don't inquire about the availability of lower cost service, the phone company will let you pay for their more expensive offerings. Call your phone company and let them know you're considering making a change and ask them if there's anything they can do. Most of the time, they'll offer you a better pricing plan that won't require a change of providers.
If you would like to receive CarrierBid's help in Spring Cleaning your business phone service, please complete the form on the right side of this page.