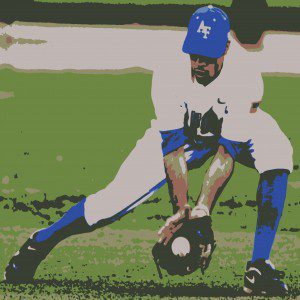 If you follow baseball, you probably know what a utility player is. Those are the players that can field multiple positions on the baseball field. Due to their versatility, they're very valuable to their team manager. If a manager had bench players that could only field one position, he would need a backup for every position. But if one backup could play three or four positions, the manager could save valuable roster space for his other needs.
Telecom agents are like the utility players that can field every position on the baseball field, even pitch.
Telecom agents offer just about every carrier option available. So instead of contacting a half dozen providers and then dealing with all the resulting meetings, and correspondence, make one call to a telecom agent and let them shop for you.
Agents sell all the major carriers, including Verizon, AT&T, CenturyLink and Sprint. They also represent a slew of excellent alternatives, like MegaPath, Telnes, AireSpring, Windstream, Integra and TelePacific and work with the major cable companies, including Comcast and Time Warner.
Agents can sell hosted phone solutions and have relationships with interconnects that sell premise based business phone systems. An agent can help your business determine which one of the two is the best fit. The problem with dealing with an individual that doesn't possess the same versatility is that that person will lead your company towards the only solution he or she has to offer, not necessarily the most appropriate one for your business.
Telecom agents can help you with traditional phone services, like POTS and PRI; Voice over IP, including SIP; integrated services, including integrated T1; and all versions of internet access, including Broadband, T1, N x T1, Fiber and Ethernet. They work with wireless companies and sell mobile phones and offer wireless expense management and wireless reduction services. Telecom agents can help you design and procure wide area network technology, like MPLS. They can provide single provider and bill consolidation solutions for multi location companies. If your business is in a predicament, for instance you're unable to receive cable or DSL, or your Voice over IP call quality is less than stellar, telecom agents have worked with other companies in similar situations and were able to help them.
Telecom is always changing. Some providers perform one year and underperform the next. A carrier sales rep isn't going to stop selling when his or her company is struggling. A telecom agent will avoid problematic carriers.
A good telecom agent is valuable asset to a business. That person is someone that the business can turn to for help with anything technology related, who's always looking out for that business's best interest.
If your business could benefit from the services of an excellent telecom agent, contact CarrierBid telecom consulting services today or complete the webform on the right side of this page