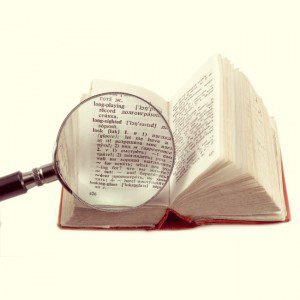 The following terms might be helpful to know if your business is preparing for a phone or internet service installation: 
ILEC – Incumbent Local Exchange Carrier, the local phone company, Verizon, CenturyLink or AT&T for the majority of the country.
CLEC – Competitive Local Exchange Carrier, the phone company's competition, Windstream, XO, Level 3, TelePacific and Integra are examples of CLECs.
Local Cable Company – Comcast, Cox and Time Warner are examples of cable companies that sell business phone and internet services and compete with the local phone companies.
Direct Rep – Salesperson for an ILEC or CLEC. Primary focus is landing new business, a hunter.
Account Manager – Representative that works for a telecom company that manages existing accounts vs. bringing in new business, a farmer.
Telecom Agent – Independent representative that can resell various carrier services. Compensated by his or her client's choice of carrier.
Telecom Consultant – Consultant that works for and is compensated by his or her client.
Offer Management – Telecom carrier employee that prices services on an Individual Case Basis (ICB).
Phone Vendor – Sells business phone systems.
IT Consultant – Helps clients with computer equipment, computer networks, email and software.
Project Manager – Telecom carrier employee that manages the installation of that company's services. Coordinates with the customer and the customer's telephone and IT vendors.
Sales Engineer -Telecom carrier employee that helps direct reps and agents with interpreting customers' existing telecom services and designing solutions.
Cabler – Installs cable and wiring, usually works with a phone vendor.
PBX – Private Branch Exchange or business phone system.
Phone Closet – Where a business's phone service is terminated in an office.
Computer Room – Where a business's computer equipment, servers, routers, etc., are located.
66 Block – Where phone lines are terminated in a phone closet.
Cross Connect – When new phone service is ordered, the telephone vendor performs a cross connect that extends the carrier's phone lines from the 66 block to the business's phone system, or PBX.
Demarcation Point – Point that separates the section of telephone wiring that a customer owns and is responsible for and the section that the phone company owns and is responsible for.
Network Interface – Typically the demarcation point.
IA Device – Used with integrated T1s and converged services. Separates a customer's phone and internet services.
Local Loop – The cabling that runs from a carrier's point of presence to the customer. Usually provided by the incumbent carrier and leased by a competitor.
Twisted Copper Pairs – The wiring that a phone line and T1 service are delivered over.
Facilities – The infrastructure that phone lines, DSL and T1s are delivered over. If there are no available phone lines, there is a shortage of facilities.
Bad Pairs – Twisted pairs that need to be repaired before they can be used to deliver service.
If you would like CarrierBid's help, to make your telecom installations go as smoothly as possible, please contact us today or complete the web form on the right side of this page.