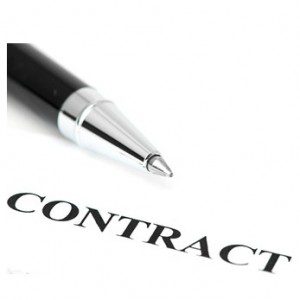 Do you know when the contract for your business phone and internet services is expiring?  If you don't, it's a good idea to find out when and plan ahead.
Most contract terms for business phone and internet services are 36 months.  That's typical because carriers price their services in such a way (lower prices and free installation) that make a 36-month term most agreeable.
Here are some items to be aware of when it comes to contract terms: 
Some contracts go month to month when the termination date is reached and in some instances, the carrier's month-to-month rate will kick in.  Typically, a month-to-month rate is higher than a term rate.  If your rate jumps after contract term, you'll want to renew your agreement or move your services to another carrier.
Auto renews.  Many carriers require 60 days notice to non-renew a service agreement.  If you miss the 60 day deadline, the carrier will enforce an auto renew that is typically the same length of your original term.  If you protest, the carrier might offer a lower monthly rate but they won't let you out of your agreement and the lower rate will never be as low as the rate you could have received in the open market.  You don't have to negotiate to have an auto renew removed from a contract, just submit a request for non-renew when you submit your initial paperwork.  If you already signed an agreement, read through your terms and conditions and plan accordingly.
Most carriers will re-price your services six months before your contract termination.  Usually that means you can covert your service and pricing to the company's most competitive offering.  In return, you'll need to re-up with the carrier for new term.  This could expedite your savings but, again, you'll achieve the lowest possible pricing when you have multiple carriers bidding on your services and that can only happen when you're out of contract.
Work through a telecom consultant or agent; you'll be better off.  An agent can start shopping your services before they become due.  Typically, you want to start at least six months before your term is coming due.  With an agent's input, you'll know if it is better to let your agreements expire or renew six months out and expedite your savings.
If you'd like help procuring any business phone or internet service, contact CarrierBid today.  Our professionals will help you locate the best possible price and service.  We can help you avoid auto renews and other telecom traps.  Contact CarrierBid today.