CarrierBid has helped hundreds of companies save money on their business phone and internet services.
Million Dollar Savings – Case Study
CarrierBid helped us recover $62,000 from CenturyLink, owed to us due to a billing error. They didn't charge a fee or keep a percentage.  They truly provide a customer first experience.  If you're looking for a telecom consulting firm to act as your customer advocate, CarrierBid is your company.  
Rosini Russell – IT Project Manager, Network Services, Information Technology Services Division, Corporate Infrastructure Services Group – Bureau of Reclamation 
Before I contacted CarrierBid, I was experiencing a number of issues with my voice over IP service that were negatively affecting my business. CarrierBid helped identify the shortcomings, made recommendation and gave me the tools to transition to a better service.  They did not just address the symptoms but were thorough in investigating the cause for a long term solution.   Contacting CarrierBid was a quick, easy and complete solution to our phone and internet problems.  They ensured the switch was seamless and with minimal impact to our business.  They have continued to follow us regularly to ensure complete satisfaction with the inherent issues associated with this process.  I have no reservations recommending CarrierBid to any sized business looking for  phone or internet service solutions.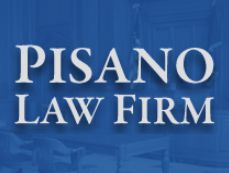 Matthew T. Pisano, Pisano Law Firm
CarrierBid helped us reduce our wireless bill by over $1000 per month (25% savings) and we didn't need to change providers or make sacrifices on service or equipment. The process wasn't time consuming or difficult. I would recommend CarrierBid's Wireless Expense Reduction program to any business looking for ways to reduce costs and improve its bottomline. 
Shana J. Cale, Purchasing Manager, North County HealthCare
There are many, many details to moving from one retail location to another. It was a tremendous relief to know that pros were handling our telecom. Not to forget that our prior system was dated and our monthly investment was high. CarrierBid took care of everything and in one low fee we have everything wrapped up. It is also great to know if we have ANY issues we have just one person to call and BOOM it is done. Also knowing that CarrierBid is always there as a resource for us and not the tech double speak that we would get in calling the Telco direct. We would highly recommend CarrierBid to everyone no matter the size for their business.

Stephan Anderson – Andersons Flowers 
Our company had to move in days, not weeks. What seemed like an impossible task was orchestrated without a hitch. In less than two weeks time, our phone system, phone and internet service were moved to our new offices in another part of town. I'd highly recommend CarrierBid to any business looking for help with their phone and internet service, equipment and computer network.

Val Zoccola – Cortendo AB
CarrierBid was great to work with from carrier selection through installation.  After spending a year with intermittent phone and internet service, our company, a busy real estate brokerage, was more than ready for a system that worked.  Our representative helped us figure out the best carrier to go with, got us very competitive quotes and made sure the transition went smoothly.  I would highly recommend CarrierBid.

Alexandra Stitz – Operations Manager – Rittenhouse Realty Advisors
Our phones went down on a Sunday. After calling our carrier, Verizon, only to find out they were closed for the day, I emailed our CarrierBid representative. He responded right away and helped us get our phones back up in minutes.

Jay Bagia – Founding Partner – Bagia & Associates
Our firm hired CarrierBid to advise us on a telecommunications system and to ultimately oversee the installation.  Throughout the process, our rep was extremely responsive and patient.  They took the time to learn about our firm and our technological needs, helping us navigate through our options and arrive at a system that would meet our needs (VOIP).  CarrierBid oversaw the coordination of the installation, which was complicated due to the challenges that an old building poses to technological advances.  CarrierBid was in constant communication with our internet provider, our landlord and us to ensure a smooth and timely installation and transition.  Once installed, CarrierBid, walked us through the phone's training manual and made sure each person at our firm was comfortable with the new system.  On a personal level, our CarrierBid rep is patient, resourceful, proactive and extremely knowledgeable about the various options and services available.  In a small business that is fast-paced, working with someone who is efficient, detail-oriented and professional was essential.  We would strongly recommend CarrierBid without reservation.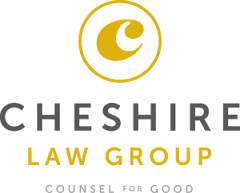 Morgan C. Cheshire, Esq. – Cheshire Law Group
We worked with CarrierBid. Our representative was  very knowledgeable and helpful. He made a number of suggestions to help improve our systems. He explained how things work and why it would help. We are pleased with the result and we definitely highly recommend CarrierBid.

Cindy Mastronardo – Owner – CertaPro Painters of Great Valley 
CarrierBid is a true advocate in dealing with the carriers. They understand large enterprise customers; they listen to my goals and move at the pace of those goals, while balancing the need for expedience. 
It is hard to believe that they offer all this at zero cost to our company.   We have never received an invoice from CarrierBid and they work harder than ever to give us results and go to extraordinary measures every day. 
Name and Company name withheld due to NDA
CarrierBid can help your company receive the best possible pricing and most effective telecom services. We'll help you experience trouble free service installations by managing the entire process. CarrierBid provides ongoing customer support for billing and service issues.
If you would like to experience similar results, please complete the form on the right side of this page.
Real testimonials by actual customers.