CarrierBid telecom consulting partners with an independent toll free RespOrg to provide its clients with multi carrier routing arrangements that no single carrier solution could provide.
Maximize the way your toll free service works.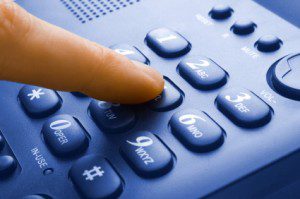 Who Could Benefit:
Companies with a call center
Companies with significant toll free traffic
Companies with numerous toll free numbers
Toll Free RespOrg offers:
Least Cost Routing:
Seamlessly route your toll free numbers using complex algorithms and mappings to take advantage of the best possible pricing.  You can route calls to different carriers at different times of the day and allocate calls based on percentages.
Even if your toll free service is currently under contract, CarrierBid can assist you so you can remain in compliance and benefit from least cost routing.
In the event of a disaster that causes your toll free carrier to go down, CarrierBid can have your toll free traffic rerouted to a secondary carrier, within minutes, 24 hours a day, 7 days a week.
Reduce Toll Free MRC's:
Pay a low monthly rate, determined by your quantity of  toll free numbers.   Your only extra expense occurs when you request a change to your toll free routing.
How it works:
The routing of every toll free number is controlled by the Service Management System (SMS).  CarrierBid provides a service that provides an interface between your company and the SMS.
Contact CarrierBid about RespOrg service.
You'll be provided with a RespOrg ID.
Send a request to your current RespOrg to release your numbers to your RespOrg ID.
Provide routing data for your toll free numbers.
CarrierBid will forward the information, including the Carrier Identification Code (CIC), to the SMS.
That information is forwarded to Service Control Points and the local phone company.
Your future toll free traffic is directed in the way you specify that maximizes savings and offers pre established redundancy.