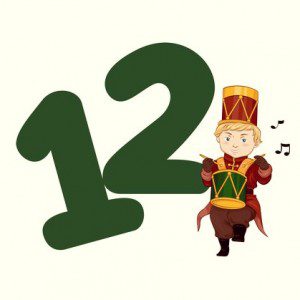 Happy Holidays from CarrierBid!
The following are twelve ways to save money on your company's business phone and internet services.
Shop your services – Your current provider might offer you a lower rate if you renew your business phone and internet services with them but you won't maximize your savings unless you shop your services with multiple carriers.  If you do shop, don't limit yourself to your local phone and cable company.  There a slew of smaller carriers that can be more responsive and aggressive with their pricing.
Audit your phone bills – It's important to review your business phone bills each month, especially if you are receiving your service from the local phone company.  Be on the look out of third party billing charges.  The phone companies act as billing agents for other companies.  The result is third party billing charges.  More often than not, those are fees for unwanted services that you didn't order.
Eliminate unneeded services – Look for items like Wire Maintenance, Call Waiting (when you have Voicemail or Hunting) and Voicemail (when you own a phone system).  These charges can be minimal and might make you hesitate to call to have them removed because it's never fun to call the phone company, but they can add up and they're reoccurring.  The longer you wait, the more these services will cost you.
Eliminate your fax – eFax companies allow you to retain your fax numbers.  There's no reason to maintain a fax machine and pay for a dedicated phone line, paper and ink.  With eFax, your faxes are sent directly to your email inbox, where they can be printed or saved on your computer.
Bundle your services – Bundle your business phone and internet, your long distance and phone service and calling features like Call Forwarding and Caller ID.  Bundling allows you to save on the administrative costs, reduce the amount of taxes and surcharges that you're being billed and receive discounted pricing.
Convert T1 to DSL or Cable – DSL and Cable internet services are over subscribed and don't offer Service Level Agreements, but they offer speeds that are potentially 50 times faster than T1 and it's possible to add a second connection for redundancy (Cable if you're using DSL, DSL if you're using Cable) and still cut your internet charges in half.
Convert your business phone lines to SIP – SIP trunks are less expensive, they don't carry as many taxes and surcharges and are more scalable than analog business lines.
Aggregate your phone lines – If you have multiple locations spread across a wide geographical area, you're probably receiving phone bills from a number of phone companies.  Aggregators offer discounted pricing and can provide the same service on one bill and a single point of contact.  Aggregators facilitate inventory management and can help you save on the administrative costs of processing multiple bills.
Eliminate long distance bundles – with Voice over IP, long distance rates have dropped precipitously.  Paying for a bundle of long distance minutes might have made sense a few years ago but not any more.  Most likely it would be more economical to pay for long distance minutes individually.
Purchase a phone system – if you're renting phone equipment from a hosted VoIP provider, it might be more economical to purchase a phone system.  With a purchase, you can eventually eliminate the monthly costs associated with your phone equipment.  If you don't currently own a phone system, you can eliminate the need to pay for conferencing, voicemail and other call features from the phone company.
Supply your own routing equipment – Firewalls, modems and other routing equipment can be purchased for a lower cost than paying a monthly fee to rent the equipment from your phone company or internet service provider.
Network your offices – If you have multiple offices located in different cities, utilizing technology like MPLS can eliminate long distance calling between offices, allow your company to aggregate phone lines and internet bandwidth (to realize economies of scale) and share software and other programs.
If you would like help implementing any of the above, please contact CarrierBid today or complete the web form on the right side of this page.