Professional Services     POTS Aggregation     Million Dollar Savings – Case Study     Million Dollar Offer
CarrierBid can reduce your costs with your current wireless carrier.
CarrierBid offers a three step Wireless Expense Management, Wireless Cost Reduction and Mobility Management process that can produce substantial savings on a corporation's Verizon Wireless, AT&T, T-Mobile or Sprint bills, with minimal time investment from our clients.
CarrierBid helped us reduce our wireless bill by over $1000 per month (25% savings) and we didn't need to change providers or make sacrifices on service or equipment. The process wasn't time consuming or difficult. I would recommend CarrierBid's Wireless Expense Reduction program to any business looking for ways to reduce costs and improve its bottomline. 
– Shana J. Cale, Purchasing Manager, North County HealthCare
Program highlights:
Okay if you're under contract

Retain your current carrier, equipment and account representation

Less than 2 hours time required from client

10-45% savings potential
Specialty pricing:
Non published pricing

Group purchasing and leveraged specialty discounts

Innovative pooling techniques

Extensive industry experience
No risk, high reward:
No fee if savings threshold isn't met

Fee is a percentage of savings

2 short phone calls and three-months' bill copy is all that is required
CarrierBid's Value:
CarrierBid can help you with corporate cost control and corporate cost management with our enterprise wireless and mobility management plans.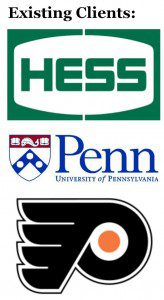 Insider Access:
Unpublished wireless pricing

Custom wireless rates and discounts
Expertise:
Eliminate wireless overcharges from International usage, roaming, voice, text and data discounts

Detailed roadmap
Negotiation:
Maximize wireless savings

Leverage industry expertise
Insight:
Increased transparency

Comprehensive analysis to develop customized best in class wireless pricing and terms
CarrierBid Offers:
Hard dollar savings – average 10-45% savings

Minimal time commitment – less than two hours of client involvement

Comprehensive diagnostics – audit, optimize and implement

No risk model – no fee if savings threshold isn't met

Ongoing mobility management
Program Highlights:
Customer not affected by contractual status – we can still help if you're under contract with Verizon Wireless, AT&T, T-Mobile and Sprint business wireless.

We can work with your IT Director or any other employee responsible for managing your technology. Minimum time investment required.

Access to non published business wireless pricing.

Less expensive, no deductible wireless device insurance plans available

Clients keep 100% of savings if 10% minimum savings is not achieved.

Existing clients include Hess Corporation, The Easter Seals and The Washington Post.
For more information, contact CarrierBid today or complete the web form on the right side of this page.