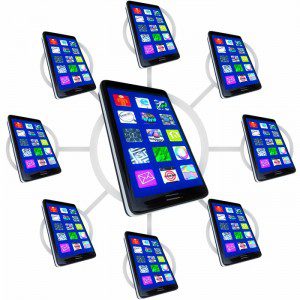 CarrierBid, a full service telecom consulting firm, with agency relationships with every leading phone and internet service provider, is now offering a wireless expense management program for business customers.
Here are the highlights of the program: 
It doesn't matter if your company is currently under contract with your current wireless provider – Verizon, AT&T, T-Mobile or Sprint – we can still help
If we can't produce more than 10% savings, you keep it all
The program requires minimal involvement from you and your staff
It's a three-phase program: 
Audit
Optimize
Implement
Audit Phase: During the Audit phase CarrierBid will review your last three billing cycles for all of your company's wireless devices. We'll analyze your current carrier agreements. Finally, we'll determine a baseline for optimization.
Optimization Phase: CarrierBid maintains carrier relationships that help produce specialty pricing and best in class contract terms. We'll provide a detailed, per device, savings proposal based on our audit findings and industry expertise.
Implementation Phase: CarrierBid will manage the implementation of the new plans and discounts. We'll conduct monthly bill reviews to determine if your wireless carriers followed through with our service changes. CarrierBid will make continuous plan adjustments until your company experiences the pricing plans that were requested from your wireless providers. We'll pursue credits for any billing errors.
Our Value: 
CarrierBid produces unpublished pricing that you most likely aren't receiving currently
We eliminate overcharges resulting from international usage, roaming, voice, text and data
We give our clients increased transparency to their wireless plans and charges
The Benefits: 
Hard dollar cost savings – average client savings ranges from 15 to 40%
Comprehensive diagnostics – the result is a clear path to savings and optimization
Risk free – cost of program is derived from savings produced and there's no fee if savings threshold is not met
CarrierBid's Wireless Expense Management program is risk free, requires minimum client involvement and produces substantial savings. To schedule a demonstration of the plan, contact CarrierBid today or complete the web form on the right side of this page.