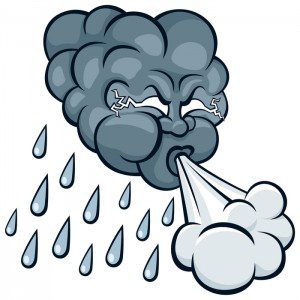 I work from home and every now and find myself in a conversation with someone that commutes to work.  There's always a sense of jealousy from the other person because my commute consists of walking from my bedroom to my home office, I don't have to deal with traffic and many days I don't shave or wear shoes.
I have a home phone line, DSL, three mobile phones (two smart phones and one flip phone), a laptop, a computer monitor and a printer/scanner.
I just ran a speed test on my DSL service and I receive a ridiculous 53.10 Mbps download and 10.45 Mbps upload.  My home phone line offers unlimited local and long distance.  The same is true for my mobile phones.
I moved to Princeton, NJ on Wednesday, October 24th.  If you've never been to Princeton, it's very wooded.  Fall was in full force when I arrived.  If you're going to move to Princeton, try to do so in the fall because you'll fall in love with the place, it's so beautiful.
My love affair with Princeton lasted for four days.  On Monday, the 29th Hurricane Sandy hit the East Coast.  It was amazing to be inside and still hear the wind move through the trees surrounding my home.  I had gone to a number of stores the day before and had non-perishable food, extra water, candles, firewood and flashlights.  I watched the news and witnessed how bad the shore towns were being hit.  I felt safe inside, even after a large branch glanced off our roof and landed five feet from our front door.
Then the power went out, and back on for a few seconds and then off for good.  I have never experienced a power outage that lasted for more than an hour or two.  It would be twelve days before power was restored to my house.  I knew it was going to be a while when I walked outside the next morning and had to duck under the two lines connecting my house to the power grid and Public Switched Telephone Network.  I also understood that even after my power was restored, I'd have to wait an additional period of time to receive phone and internet service, because I was informed by Verizon's repair department that I would need to have my power restored before they would schedule a repair technician's visit.
The first day without power, you realize how much you rely on your mobile phone.  Watching my battery life diminish felt like running out of gas in the middle of a desert.
The wireless coverage where I live wasn't great to begin with but with everyone in the area calling relatives, etc., it became abysmal.  Recently, I added a mobile hotspot, for backup internet, but the voice calls were so bad, I knew there was little hope for serviceable internet access from my wireless provider.  Not that it mattered because my laptop had less than an hour's worth of power left.
I took a shower with the last drops of hot water and drove 15 miles south on the 95, to an area hit less hard by the hurricane.  Apparently I had the same idea as a few hundred other people because I walked into a Starbucks with a line extending out the front door and every power outlet in use.  I eked out an hour of work on public Wi-Fi and was able to access a power outlet for 20 minutes before heading back to my cold, powerless bungalow.
The next day I made the trek to my 90-year-old mother's house in Pennsylvania, where I spent the next 12 days working around her interruptions and requests.  I might think my work is important but it was never as important as retrieving my mom's mail, taking out her trash or arriving at the dinner table on time.
On the twelfth day my power was restored and I couldn't return home fast enough.  Of course then, I still had no phone or internet service.  I credit Verizon for having live people to talk to on a Saturday evening and providing me with a Monday morning tech appointment.
On Monday morning I tried my mobile hotspot for the first time.  The connection was so slow that it was difficult to run a speed test.  On my third attempt, I achieved a rousing 60k down and a much slower upload speed.
A few conclusions:
I was lucky that I forwarded my desk phone to my mobile phone before the power went out.
Having a smart phone means a short battery life.  They're the SUVs of telecom.
An Apple laptop's battery life far exceeds the battery life I ever experienced with any other manufacturer's laptop.
Having an office assures another layer of redundancy.  If your office has no power, maybe you have power at home.  (You're one step further away from mom's house)
Being able to do almost anything from a home computer, with internet access, means being able to do almost nothing without it.
A mobile hotspot is only as good as the wireless coverage in a given area.
Slow internet is pretty much the same as no internet access.
There are many more redundancy options for a business – POTS lines to back up PRI or SIP, Fiber and T1 internet connections, DSL or Cable to back up primary internet, generators to deliver power…
Business customers are consolidated and receive more prompt attention from phone and internet service providers.
If you're an employee and your company's power goes out, it's probably someone else's responsibility, and you get a little mini vacation.  If you work at home, it's all on you and it can be very stressful.
My experience was nothing compared to the people who lost their homes.
If you would like to receive more information regarding disaster recovery or any other telecom consulting service, please complete the form on the right side of this page.