CarrierBid can help you reduce the cost of your company's long distance and take the pain out of shopping.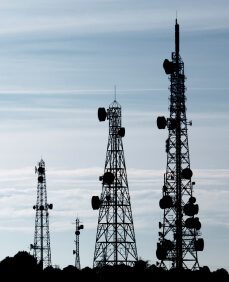 CarrierBid offers:
Switched long distance – Intrastate and interstate long distance on your existing business phone lines or circuits.
Dedicated long distance – Circumvents the incumbent provider (the phone company) and their surcharges to offer the lowest rates possible.
Toll Free – Incoming long distance, switched or dedicated.
International – CarrierBid can help you find the lowest rates available for the countries you call frequently.
CarrierBid works with a number of wholesale long distance providers that purchase long distance minutes in bulk, at a discount, and then resell the minutes to end users.  These carriers utilize multiple carriers to insure redundancy, but offer a single agreement and invoice.
When you purchase long distance from these resellers, you're actually purchasing minutes from the major carriers, so there is no reduction in quality, just price.