CenturyLink Sub Agency     Sub Agent Material     Business Phone & Internet Service Providers
The CarrierBid Agent Program is an excellent way to help your clients, earn additional income and create another revenue stream for your business.
Simply refer your clients to CarrierBid. If they become customers, you'll earn a residual monthly commission for as long as they retain the services they procured through our agency.
CarrierBid is one of the top Telecom Master Agents in the country.
CarrierBid Offers You:
The highest possible payouts
Multiple carrier options, including CenturyLink, AT&T, Verizon, Comcast, Windstream, XO, Granite Telecommunications and MegaPath
Multiple product offerings, including Business Phone and Internet, Broadband, MPLS, SIP, VoIP, Hosted VoIP, POTS Consolidation, Wireless Cost Reduction and Telecom RFPs
No sales quotas
Evergreen agent agreement
Appointment, proposal and contract support
Most experienced back office in the industry
Renewal and retention support
No technical expertise required
Web development and internet marketing assistance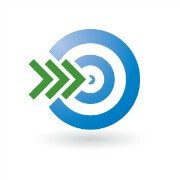 CarrierBid Offers Your Clients:
One-stop-shop
Lowest possible pricing
Tailor made solutions
Customer advocacy
Project management and order support
Ongoing customer support
CarrierBid saved my client more than $500 a month and increased their internet speed exponentially.  They provided a great deal of support throughout the installation and intervened on my customer's behalf to work through an issue with the carrier.  My client is happy and I'll receive a residual commission for the length of my client's term.  
Rick Bergami – Owner – EchoSystems Industries, LLC – Full Service I.T. Support
CarrierBid makes it easy to offer my clients carrier services. They produce all the pricing and paperwork, manage the installation and provide ongoing customer support. My customers receive the best pricing and service available and I created an additional income stream. I'd recommend CarrierBid to any phone vendor or IT consultant.
Ron Phillips – Owner – Tel-Data West, Inc.
Click here for more information on CarrierBid's Agent Program