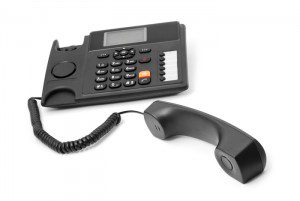 Many smaller businesses forgo a phone system because of cost.  The following are some reasons and phone system features that should help prove the value of owning a phone system:
Sharing Phone Lines:  When you have a phone system multiple users can share a number of phone lines, they don't need to have their own individual phone line.  Sharing lines helps reduce costs.
Auto Attendant:  Auto attendant automatically answers incoming calls and provides callers with a menu of extensions and dial by name options.  Most businesses can forgo the cost of employing a receptionist to answer and distribute incoming calls.
Automatic Call Distributor:  If you're operating a business that receives incoming customer service or sales calls, you probably want to be able distribute those calls equitably.  Automatic Call Distributer can allot your calls in a number of different ways to assure that there is an equal allocation of the workload.
Follow Me:  Your employees can be located and receive calls on a number of different devices, including wireless, portable, home phone or another extension in the business.
Voice Mail:  Instead of paying a monthly fee for voice mail from the phone company, a business can purchase voice mail functionality with their phone system.  Voice mail, as a feature of a phone system, allows for incoming calls to be directly forwarded to a user's voice mail box, or a caller to hit a key to be transferred out of a mailbox to another extension or the receptionist.
Call Recording:  Allows for the recording of all incoming and outgoing calls.  This feature can prove valuable in the event of a lawsuit or customer dispute and for training purposes.
Call Presence:  A receptionist or manager can determine the presence of an employee or colleague, which could improve customer response time.
Web Portals:  Hosted phone systems come with web portals that give administrators to the ability to turn on and off call forwarding, change hunting sequences or move phone extensions, etc.
If you would like to receive more information regarding CarrierBid telecom consulting services, including business phone systems, please complete the form on the right side of this page.